Fast, Easy Procurement through GSA Schedule 70
Purchase CODY Software Solutions on GSA Advantage!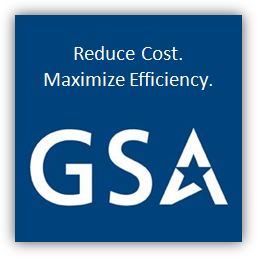 CODY's partnership with Winvale Technologies makes CODY's software solutions available for purchase quickly, conveniently, and (most importantly) cost effectively on GSA Schedule 70.
What is the GSA Schedule?
GSA Schedule Contracts are awarded by the Federal General Services Administration. By leveraging the purchasing power of the government, federal, as well as state, local, and tribal agencies, are eligible to make purchases for IT products and software through the GSA Schedule 70. CODY Systems is listed on GSA Schedule 70 (through our partner Winvale Technologies) which allows for the streamlined procurement of our solutions for eligible agencies.
Click here for more information on Cooperative and Disaster Recovery purchasing options through the GSA.
Benefits to purchasing on GSA:
Buyer confidence
Companies that hold a GSA Schedule Contract have passed a rigorous review process conducted by GSA that considers factors including: financial stability, capabilities, and past performance. This means that when you buy CODY software on the GSA Schedule, you buy with confidence in both our solutions and our company.
Reduced Evaluation Cycles
When you purchase a CODY system through GSA Schedule 70, you do so knowing that the price you pay is "fair and reasonable", and that all contracts are in compliance with all applicable laws and regulations. Together, these result in reduced evaluation and procurement cycles because the GSA has vetted the vendor for you.
Simplified procurement
Go shopping on the GSA Advantage! online "mall" to compare solutions. Once you decide on CODY, purchases can be made directly through Winvale's GSA Schedule 70 Contract, eliminating time-consuming responses to complex RFP's and lengthy negotiations.
Purchase YOUR solution through GSA:
The library of CODY software available for purchase is constantly expanding. So, if the specific solution/module configuration you are looking for is not currently listed, contact CODY so we can discuss this procurement option in more detail.
Contact CODY today for more details on this purchasing alternative. Beyond GSA, CODY is also available through a network of resellers and State Contracts/Multiple Award Schedules. Please contact CODY for details.