Solutions for wide variety of agencies and missions
Public Safety, Campus Safety, Law & Regulatory Enforcement, and more...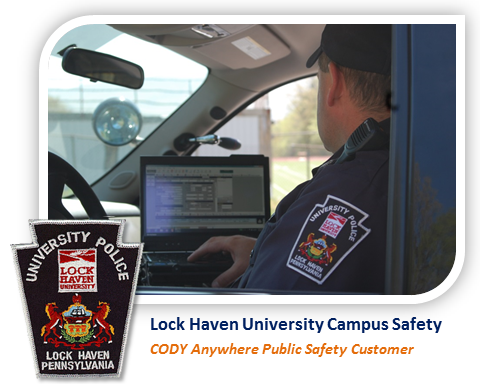 The CODY system's vast built-in adaptability and configuration options allow it to be tailored to meet the needs of agencies across a broad spectrum of missions, types and sizes, including multi-agency consortiums. See below for a partial list.
Agency Types:
Municipal Police Department

County Sheriff's Office

County Detectives

County-wide RMS Consortiums

County / Region / State Data-sharing

College / University Campus Safety

K-12 School District Safety

Investigative Agencies

Drug Task Force

Fusion Center / Real-time Crime Center

State Law Enforcement

State Regulatory Enforcement

Conservation Enforcement

Fish & Wildlife Enforcement

Natural Resource Enforcement

Tribal Public Safety

Alcohol, Beverage and Drug Enforcement

State Benefits Administration Fraud

Federal Agency Facilities / Campus Security

Federal Investigative Agencies

And more...