Our CODY Heritage
What's in a name?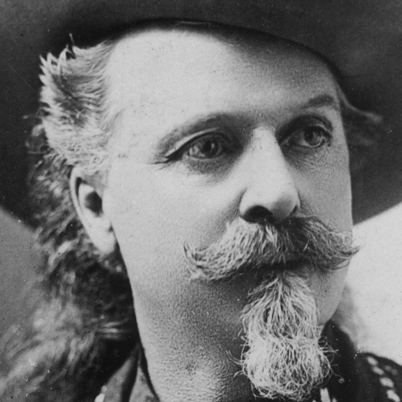 In the mid 1970s, after serving as a decorated Captain in the Army Security Agency during the Vietnam Conflict, David H. Heffner, co-founder of CODY Systems, had a chance meeting with Mr. Bill Cody, the grandson of the legendary Pony Express rider, scout, and showman Buffalo Bill Cody. Bill Cody the younger had a past almost as interesting, if not as well known as his famous grandfather. Mr. Cody was a member of the OSS (the early CIA) serving clandestinely overseas during World War II. With their mutual intelligence background, the two men quickly became friends.
It was around this time that David and Frances Heffner had a vision of a new business where they could take the knowledge David had gleaned from his years in intelligence and develop tracking and linking systems to help make our public safety more efficient at home. One night, the Heffners mentioned this idea to Cody. Cody loved the idea and told them that he would be honored if the Cody name lived on through the business the Heffners were planning. They shook on it and wrote a 'contract' on a drink napkin, with Cody telling the Heffners that they had the right to use the Cody name so long as the business never tarnished the honored and forthright legacy of his grandfather and furthered his pioneer spirit.
For 40 years, CODY has brought the rugged, pioneering spirit and rock-solid reliability exhibited by this famed Pony Express rider to the public safety and public sector solutions market. This approach has made us an industry leader in the collection, protection, and management of sensitive mission-critical information for law enforcement, public safety, public sector and federal agencies.
.