Guest Speakers
We are excited to welcome our guest speakers: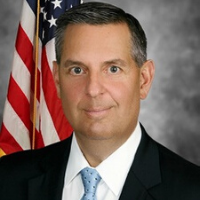 Keynote Speaker: U.S. Attorney Dave Freed
In November, 2017, the United States Senate confirmed Mr. Freed as the United States Attorney for the Middle District of Pennsylvania. From 2006 to 2017, he served as the District Attorney of Cumberland County, Pennsylvania. Prior to taking over as District Attorney, he served as First Assistant District Attorney for five years, handling a caseload including homicides, violent felonies, complex drug transactions and arson cases.
He previously served as an Assistant District Attorney in Cumberland County and a Deputy Prosecutor in York County. Mr. Freed has also worked in the private practice of law concentrating on insurance defense litigation. He received his B.A., cum laude, from Washington and Lee University and his J.D. from the Pennsylvania State University Dickinson School of Law. Mr. Freed lectures frequently on various law enforcement topics including Victims' Rights and Services, Domestic Violence, Sexual Assault and Trial Advocacy.
He has lectured for the Pennsylvania Bar Institute, the Pennsylvania Legal Aid Network, the Pennsylvania District Attorneys Institute and the National College of District Attorneys. In 2013-2014 he served as President of the Pennsylvania District Attorneys Association.

Capt. Leon Crone of Lower Allen Township PD
Capt. Leon Crone of Lower Allen PA Township Police Department will be presenting 'Accreditation Compliance in CODY (CALEA and PLEAC)' on Tuesday at 2:00 PM in Cocoa Suite 2.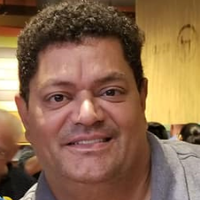 Juan David of the Lancaster City Bureau of Police
Records Specialist Juan David of the Lancaster City Bureau of Police will present 'Ensuring Booking and Arrest Data is Accurate and Properly Linked to the Master Name and PA Criminal Complaints' on Tuesday at 3:00 PM in the Cocoa Boardroom.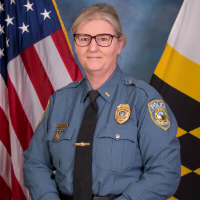 ?
Lt. Carolyn Allen, CO - Bureau of Support Services for the Elkton MD Police Department
Lt. Allen, along with Carol Mause, Records Supervisor - Bureau of Support Services will be presenting on 'Maintaining Clean and Accurate Data' on Monday at 11:00 AM in Cocoa Suites 3 & 4.
Back by popular demand, our Master of Ceremonies Paul Butler!

Paul Butler is a speaker, presenter, instructor, and entertainer who has presented at CODY CONNECT several times, and we've brought him back for CONNECT 2020!
He holds a Bachelor's Degree in Communication with a concentration in Culture and Communication, as well as an Associate's Degree in Criminal Justice. He excels in the areas of motivation, leadership, customer service, and attitude empowerment.
During his 27 years of law enforcement, Paul has been a public servant, training officer, sergeant, crisis negotiator, chief of police, and chief deputy. These opportunities have given him a unique perspective on a vast array of situations and circumstances that many people find themselves in every day. These experiences have helped him to develop the answers to questions and cures to problems most people are facing at work and in life on a continual basis.
Paul became the chief of police of the Aynor Police Department at 22 years of age, making him the youngest police chief in the history of South Carolina. Born and raised on a small farm, his parents served as examples of hard work, common sense, personal responsibility, and respect for self and others. This has played heavily in his success in life and within each organization in which he has served.
Paul believes the power of a positive attitude can take you to the top or help you simply find happiness and pride in the current role you fill. A healthy attitude is often the key to both personal and professional success – this has certainly been the key to his success.
As Chief Deputy of the Horry County Sheriff's Office, he was selected to attend the FBI National Academy in Quantico, Virginia in 2005 for the 220th Session. This 10-week, executive level course was host to 250 attendees from all 50 states and 29 countries around the world. Paul was selected by his class to be their graduation day speaker alongside then-FBI Director Robert Mueller.
He continues to serve on the national level with the FBI National Academy Associates as their official Master of Ceremonies. He has performed with them in Orlando, Philadelphia, Seattle, St. Louis, Washington, D.C, and Quebec City.
To increase his outreach, Paul Butler Presentations was formed and he has been traveling the nation speaking, instructing, and entertaining. We are thrilled he is able to join us once again at CODY CONNECT 2020.
Paul is consistently one of the highest-rated presenters on the market today. You can read more about him on his website: www.Paul-Butler.com.