Guest Speakers
(in order of appearance)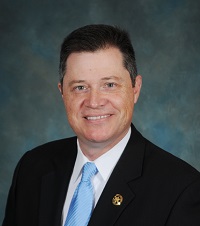 Paul Butler, Master of Ceremonies
Ret. Chief Deputy, Horry County Sheriff, SC
Paul is thrilled to return as Emcee for CONNECT 2017!
Paul Butler is a speaker, presenter, trainer, and entertainer. He holds a
Bachelor's Degree in Communication with a concentration in Culture and
Communication, as well as an Associate's Degree in Criminal Justice. He
excels in the areas of motivation, leadership, customer service, and attitude
empowerment. During his 27 years of law enforcement, he has been a public
servant, training officer, sergeant, crisis negotiator, chief of police, and chief
deputy. These opportunities have given him a unique perspective on a vast
array of situations and circumstances that many people find themselves in
every day. These experiences have helped him to develop the answers to
questions and cures to problems most people are facing at work and in life on
a continual basis.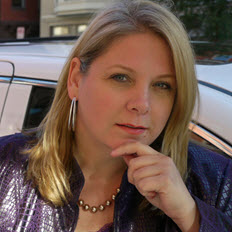 Janine Driver, Keynote Speaker
Body Language Expert
Janine Driver is the CEO of the Body Language Institute, an exclusive certification program that provides companies the fastest way to save time and make money. She is also a NY Times Best-Selling author of "You Say More Than You Think" and an international trainer and keynote speaker who playfully provides salespeople, professionals, and executives with cutting-edge, scientifically-based communication tools on how to win new business, increase sales, improve selection of salespeople, and staff, and generate a significant return on investment. Janine is a popular media guest who had made regular appearances on the Dr. Oz Show, Anderson Cooper, NBC's TODAY, and NBC's Weekend TODAY, FOX News, and CNN's Larry King Live. She has been quoted in the New York Times, the Washington Post, and in magazines such as Cosmopolitan and Psychology Today.
Not too long ago, Janine used body language every day to stay alive. She spent over sixteen-years as a federal law enforcement officer within the Department of Justice investigating skinheads, firearms traffickers, the manufacturing of illegal explosives, and fanatical survivalists. While in the field, to stay alive, Janine needed to size people up quickly - in less than seven-seconds. Over the past decade, Janine has since taught her cunning reading people skills to the ATF, FBI, CIA, DIA, International Association of Chiefs of Police (IACP), and to over 60,000 federal, state, and local law enforcement officers, lawyers, and judges.
Last year, she was named one of the top twenty 2015 educational trendsetters in the meetings industry by Meetings Today Magazine and very recently selected by TEDx Wilmington to present her ideas worth spreading. To learn more about Janine and her work, visit her website at www.lyintamer.com.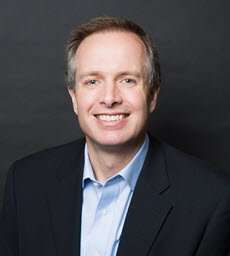 Dr. Jerry Ratcliffe
Professor of Criminal Justice & Director of the Center for Security and Crime Science, Temple University
Dr. Jerry Ratcliffe is a Professor of Criminal Justice and Director of the Center for Security and Crime Science at Temple University, Philadelphia. He served for over a decade as a police officer with London's Metropolitan Police (UK), has a Ph.D. from the University of Nottingham, and is a Fellow of both the Royal Geographical Society and the Academy of Experimental Criminology. He was the lead researcher on the Philadelphia Foot Patrol Experiment and has published over 80 research articles and five books in the areas of intelligence-led policing, criminal intelligence, and crime science. He is currently writing a book on foot patrol, studying the effects of FBI-led gang takedowns, and with colleagues recently completed the Philadelphia Predictive Policing Experiment – the largest experiment of its kind in the country.
Jerry was also an officer in the British Army reserves (Royal Engineers), has climbed the three highest mountains in Africa, led an expedition down the Selenga river in Siberia, and was the first non-Iban tribesman to successfully navigate (with a traditional carved boat) the rapids of the Temburong river in Borneo. In his spare time, he likes to fly light aircraft, scuba dive, and drink single malt whisky (not all at the same time).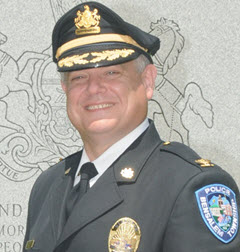 Frederick Harran
Director of Public Safety, Bensalem PD
Director Harran, originally from New York, moved to Pennsylvania in 1982, where he received his Bachelor of Science Degree in Political Science. He earned his Master's Degree in Criminal Justice Administration from St. Joseph's University. He is also a graduate of the Northwestern University School of Police Staff and Command.
Director Harran has served in law enforcement with the Bensalem Township Police Department in Bucks County, Pennsylvania for 29 years. Currently he serves as the Director of Public Safety for Bensalem Township. As Director, he is responsible for the management and operation of the police department and for the coordination of the township's Fire and Rescue departments..
Click here to read Dir. Harran's complete bio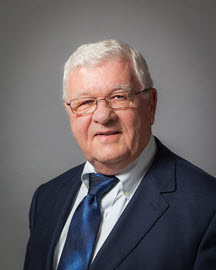 Paul Wormeli
Innovation Strategist
CODY is honored to have Mr. Paul Wormeli return to Hershey for CONNECT 2017.
Paul Wormeli is an innovator and entrepreneur who has focused his career on the application of information technology to public safety, law enforcement, criminal justice, and homeland security. He has introduced innovative programs in public policy, as well as innovations in the use of technology. He has been active in the development of software products, has managed system implementation for dozens of agencies throughout the world, and has managed national programs in support of law enforcement and criminal justice agencies.
Mr. Wormeli was the first national project director of Project SEARCH and was subsequently appointed by the President as Deputy Administrator of the Law Enforcement Assistance Administration (LEAA) in the U.S. Department of Justice (DOJ). Mr. Wormeli helped design the first mobile computing equipment sold in this country to law enforcement agencies. At Project SEARCH, he led the development of a common protocol for interconnecting diverse proprietary protocols to enable the nationwide sharing of criminal history information. Mr. Wormeli managed the staff work and wrote much of the report for the 'Information Systems' section in the report of the National Advisory Commission on Standards and Goals for Criminal Justice. He was the project manager for the development of the first crime analysis handbook published by the National Institute of Justice (NIJ). He has been an advisor to the White House on security and privacy, participated in the drafting of Federal law on this topic, and was responsible for the development of numerous state plans to implement the Federal and state laws on information system security and privacy. During his tenure in the Justice Department, he served on the President's Committee on Drug Enforcement.
Click here to read Mr. Wormeli's Complete Bio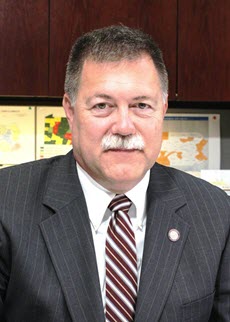 David Holl
Director of Public Safety, Lower Allen Twp, Cumberland County, PA
David Holl is Director of Public Safety for Lower Allen Township, Cumberland County, Pennsylvania. Prior to his appointment at LADPS, Director Holl served as Deputy Director for Operations and Deputy Director of Administration for the Pennsylvania Emergency Management Agency (PEMA) from 2011-2016. Previous to that, he served as Lieutenant/Assistant Chief of Police with the Township of Derry Police Department in Hershey. In that capacity, he was Commander of the Administrative and Technical Services Division, which includes supervision of radio and technical services, communications, criminal investigations, forensics, community services, accreditation, and records management. Director Holl has served as the municipal emergency management coordinator for the Township of Derry, a community that hosts well over 5.5 million visitors each year for various entertainment and business venues.
Director Holl also serves with the South-Central Task Force as Chairman of the Criminal Justice Subcommittee. He has also served as with Communication Sub-committee as Chairman of the Mobile Command Working Group, was Chairman of the Strategic Planning Working Group, and a member of the Technical Working Group. He also served with the Info/Intel Working Group and Chaired the Records Data Interoperability Working Group. He was also a member of the Public Information Subcommittee and is on the Task Force Incident Management Team.
His public safety background has spanned over 38 years beginning in the community volunteer fire service and emergency medical services. Director Holl also served as an Emergency Medical Technician and worked as an EMT-Paramedic in central Pennsylvania.
Director Holl holds a Bachelor's degree from Juniata College, Huntingdon, PA, a Master's Degree in Criminal Justice from the University of New Haven, West Haven CT, and a Master's Degree in Public Administration from Penn State University. He serves as an adjunct instructor for Homeland Security and Emergency Management for Penn State University at the Harrisburg campus and serves an adjunct instructor in the Criminal Justice and Homeland Security programs for a central Pennsylvania college. Director Holl is a 2003 Graduate of the FBI National Academy in Quantico, Virginia, holds numerous certifications in the public safety field, and has been the recipient of several professional awards.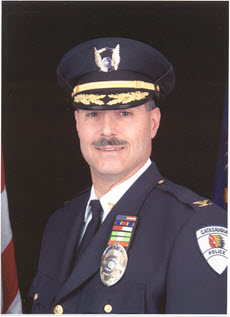 Douglas Kish
Chief of Police, Catasauqua Borough PD
Chief of Police Douglas F. Kish has been serving as Chief of Police in the Borough of Catasauqua since June 2003. He began his professional career in law enforcement in Catasauqua back in October 1977 as a part time officer with the department. He worked full time as a Communication Specialist with the County of Lehigh from 1975 until 1979 and began working full time as a police officer in the Borough of Coplay in 1979 and continued to work part time in Catasauqua and North Catasauqua. In April 1981, Chief Kish was hired by the South Whitehall Township Police Department as a patrol officer and K-9 officer until being promoted to Corporal in February 1987. He was the Criminal Division Supervisor for a year and then transferred back to a Patrol Supervisor. In 1996, the South Whitehall Township Police Department received a grant from the Commonwealth of Pennsylvania Alcohol Highway Safety Program to conduct sobriety checkpoints and roving patrol and coordinated operations with 5 departments in Lehigh County. Chief Kish was assigned to coordinate these operations and appointed as grant coordinator for the program. Along with his regular shift supervisory duties, he was responsible for all sobriety checkpoints, roving patrols and mobile awareness patrols conducted by police departments in Lehigh County. Shortly thereafter, all departments in Lehigh County were added to the grant program. In 2003, he applied for the position of Chief of Police in Catasauqua and was selected and sworn in on June 30, 2003. He subsequently retired from the South Whitehall Township Police Department upon taking this position.
Chief Kish is a graduate of Catasauqua High School, Lehigh Carbon Community College, the 24th Class of the Allentown Police Academy, Philadelphia K-9 Academy, POSIT, POLEX, Advanced POLEX, MALEEDS, and numerous other classes in the law enforcement and management fields.
He is also a former President of the Lehigh County Chiefs of Police Association and is on the Board of Directors of the Pennsylvania DUI Association, a member of the International Association of Chiefs of Police, the Pennsylvania Chiefs of Police Association and the FBI Law Enforcement Executive Development Association!