Exhibitor Showcase
CODY Systems invites companies and other organizations to participate in CODY CONNECT 2017 at the Hershey Lodge May 15-17!
Exhibit during the Exhibitor Showcase and attend a number of special events geared towards encouraging dialogue between your representatives and our conference attendees, driving traffic to your booth and promoting relationship-building and sales!
Being avid tradeshow vendors ourselves, we understand the importance of dedicated exhibit time and ample networking opportunities when you invest time, money, and resources to attend a show. With this in mind, we strove to put together a thoughtful, comprehensive, and attractive benefits package to accompany the purchase of booth space for CODY CONNECT 2017.
Vendors are assured equal opportunities for exposure and attendee accessibility!
Key Highlights include the following:
250 Executives, Command Staff, and IT Leadership Professionals from CODY's nation-wide customer base, including municipal, county, and state-level law enforcement, public safety and regulatory/anti-fraud agencies of all sizes as well as multi-agency information sharing consortiums, fusion centers, consolidated dispatch/communication centers, and more.
World-class, destination hotel and conference center
Dedicated Exhibit Showcase time for attendees in Exhibit Hall
Personal Introduction and acknowledgement of all exhibitors by CODY's Executive Team
Exhibitor Logo and Profile on the CONNECT 2017 Conference Website
Exhibitor Registration Forms:
CONNECT 2017 Exhibitor Showcase Prospectus
CONNECT 2017 Exhibitor Registration Form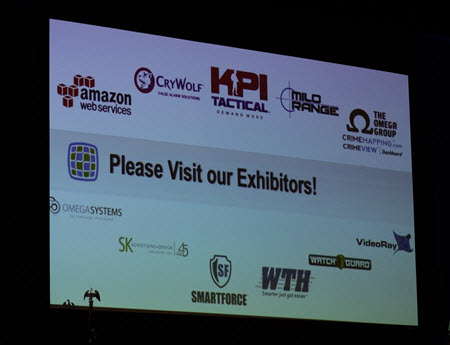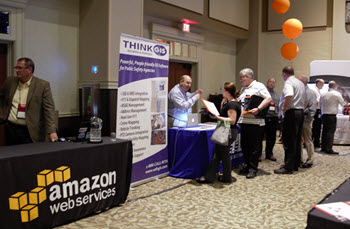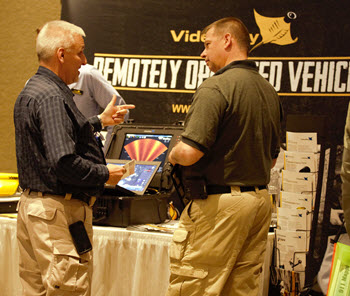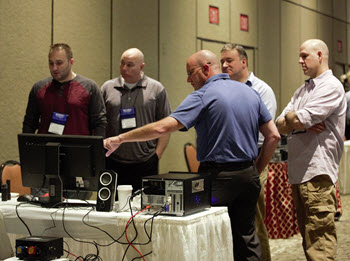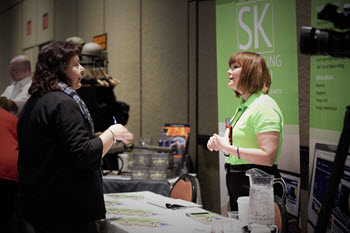 ---
Exhibitor Profiles
PlanIt Police
PlanIt Police is the web-based 24x7 personnel scheduling software for law enforcement agencies. Ragnasoft, Inc. created PlanIt in 2005 with the help of a local department. Working with this department allowed the software to pinpoint industry specific needs. PlanIt will help you efficiently manage overtime, court appearances, minimum staffing, special assignments, and certifications. The software will streamline day to day processes such as call offs, time offs, and shift trades. It will automatically populate the schedule and minimum staffing based on rules you set. Best of all, we set the system up for you initially so that the transition is effortless.
CONTACT: Please send an email to sales@planitschedule.com or call 866-471-2001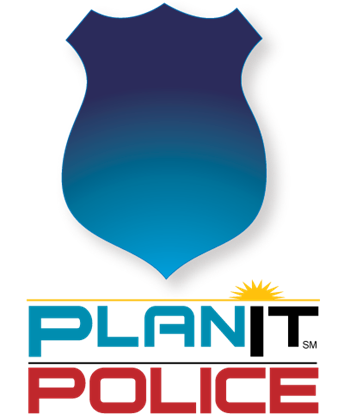 WatchGuard Video
WatchGuard Video, technology pioneer and market leader for law enforcement video systems, helps agencies capture, manage and share digital video evidence with the most reliable, durable and highest-quality products: Panoramic X2™4RE® in-car system, VISTA™ HD body-worn camera and Evidence Library 4 Web with CLOUD-SHARE management software. WatchGuard supplies one-third of law enforcement agencies in the U.S. and Canada and has nine issued and ten patents pending.
CONTACT: Wayne Koveleskie, Regional Sales Manager, wkoveleskie@watchguardvideo.com

VideoRay
VideoRay is the largest volume producer of Underwater ROVs (Remotely Operated Vehicles) in the world. Established in 1999, VideoRay has worked with technology and mission partners throughout the world to develop and prove the small ROV tool for a wide range of applications. With over 3,500 units delivered to a wide range of organizations for a wide range of missions, hundreds of VideoRay ROVs work every day throughout the world underwater keeping us free from terrorism, finding and retrieving objects, inspecting infrastructure both inland and offshore, and keeping divers safe from hazardous conditions. We pride ourselves on state-of-the-art customer support and easily operated and maintained underwater robotic systems.
CONTACT: Please fill out our Contact Us form.
VIDEOS: Visit VideoRay's Law Enforcement Video Gallery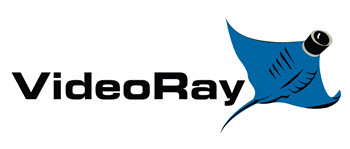 Omega Systems
Omega Systems is a full-service technology solutions firm headquartered in West Lawn, Pennsylvania, providing enterprise-class technology solutions developed internally and supported by Tier-1 IT manufacturer partnerships. Our current client base spans over 250 companies from Harrisburg to Philadelphia, including the business classifications of insurance, medical, manufacturing, distribution, finance, legal, education, government and non-profit. Omega Systems has been recognized both locally and nationally by CRN, Inc. 5000, and the Greater Reading Chamber of Commerce for tremendous business growth since 2010. Our goal is to provide enterprise level IT support, security, functionality experience and products to our clients, while maximizing ROI. We achieve this by maintaining the highest standards of customer service and selectively employing the most qualified staff.
CONTACT: Jason Zimmerman, Account Representative, jzimmerman@omegapa.com

HunchLab
HunchLab is a web-based proactive patrol management system created by Azavea. The software uses machine learning to forecast where and when crime is most likely to occur. It then combines these predictions with community priorities to design a patrol plan for each shift. Officers see where they should go each shift along with recommended tactics and recent event information. HunchLab also gives departments analytics to track which tactics are working and to understand their crime trends.
CONTACT:
990 Spring Garden St, 5th Floor
Philadelphia, PA 19123
P: 215.925.2600
E: info@azavea.com
VIDEO: Visit HunchLab's YouTube playlist to watch HunchLab in action.

American Military University
The Center for Applied Learning (CAL) at American Public University System provides customized training and workforce development solutions designed to address the diverse and changing needs of teams and organizations. CAL solutions deliver focused, relevant, interactive educational experiences that improve organizational performance.
CONTACT:
Tim Hardiman, Associate Vice President
10110 Battleview Parkway, Suite 114
Manassas, VA 20109
P: 215.925.2600
E: thardiman@apus.edu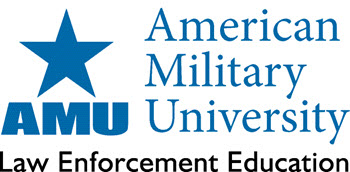 Smart Start
Smart Start is a certified Ignition Interlock (IID) provider in Pennsylvania, At Smart Start, we not only set the bar high in quality customer service, but "Set the Standard in Alcohol Monitoring Technology®", with our alcohol monitoring devices reliability and accuracy.
Smart Start clients benefit from an easy to use IID device, transparent pricing, access to our 24/7/365 Customer Care Center, staffed with bi-lingual Customer Care Support Specialists, 65 Service Centers throughout PA and over 1700 Service Centers across the US.
CONTACT:
Kathy Riley, Judicial Services Liaison, 717.525.0451 or kathy.riley@smartstartinc.com